Quick Facts

Mathnasium Learning Center

5120 W. Goldleaf Circle Suite 130
Los Angeles, CA 90056

Total investment required:

Up to US$100,000

Investment Range:

$50,000 - $70,000

Industry:

Children's Franchise / Education Franchise / Training Franchise

>>

Get More Franchise Information
---
Our Franchisees are seizing a larger and larger share of a Fast Growing $100 Billion Industry
Huge Demand
Most kids need help with Math. Some need it desperately. Others need help to get ahead. But, affordable, high quality math instruction is nearly impossible to find. That's why Mathnasium is growing fast, with locations in North America, South America, Europe and Asia. Our franchisees are seizing a larger and larger share of a fast growing $100 billion industry. Last year we opened one center every month. Now we open one per week. Mathnasium may be one of the great business opportunities of our time. But our franchisees choose Mathnasium for the sheer exhilaration that comes from helping children fulfill their potential.


Math Specialists
Mathnasium is an attractive neighborhood le
arning centre where kids go after school to boost their math skills.
Mathnasium was created by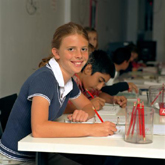 experienced and dedicated individuals to meet an urgent need in education. The Mathnasium Method is desig
ned to achieve results in school while developing confidence and understanding; kids enjoy coming to Mathnasium!


Very high value for the customer's dollar compared to any other tutoring option

Total estimated startup cost plus working capital requirement as little as $55,000 - $80,000 (Canadian$)

Effective, engaging math instruction that kids love

A proprietary, research-based system there is nothing else like it. It's time-tested over 35 years of classroom experience

What can you expect from Mathnasium?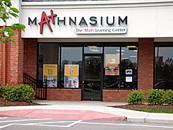 You will receive the training, tools, and support to help you succeed in both the business and the education pro
cess. This includes training and support systems for:
Education – So you know what to teach and how to teach

Marketing - To help you attract students to your centre

Finance - For collecting fees, paying bills, financial reports etc

Operations - For daily management and administration
You will also have access to:

Ongoing Support and Guidance with a dedicated Account Manager to help with every aspect of your business.

A vast library of Program Content, organized to meet the needs of each individual student

Extensive Tools and Resources available to you online at all times

Great Availability of Locations for a new concept in high demand

Highly sophisticated Marketing Materials

A Brand Name that stands for quality and excellent customer service
To learn more about the Mathnasium franchise opportunity, simply complete the form below.
Request Mathnasium Education Franchise Information
<<
Back