Join an Established Home based Franchise
Turn Clean into Green!
What HealthGard franchise offers:
Guaranteed, residual income year after year

Annual income from $65,000 to $500K or more

A home-based opportunity with a low start-up cost of less than $10,000

Non-seasonal cash flow with customer retention of 80-90%

A low-tech common-sense business anyone can learn and grow

Complete program to establish and maintain a customer base
HealthGard Services
Get your exclusive territory in a choice location now. In-depth sales training and support included. Master franchise opportunities available.
Our company offers hardworking men and women an affordable, realistic path to financial success by offering a service needed everywhere.
For many people owning their own business is a lifelong dream. We had the same ambition, so we created HealthGard Services 10 years ago. Since then, our success has become a path to prosperity for you and people like you who want to build a lucrative business with real income and security.
When you invest in a HealthGard franchise you're not just joining an industry, you're joining a family that offers an unmatched business model, strong brand, exceptional training and tools, and continuous support – all with one thing in mind – building a solid, lucrative business you can be proud of.
We invite you to learn about our unique business concept – an enterprise you can start at home for less than $10,000 and build into a real business that will give you the lifestyle you and your family deserve.
Learn how to turn clean into green with HealthGard.
Everything you Need
We provide a true turnkey operational system including all of the know-how, systems, products, equipment, training, marketing and ongoing support that you will need to build your business.
Support and More
Our commitment to training does not end at the completion of the 10 day training period. One of our seasoned franchise consultants will help you with the entire process of preparing to open your business, as well as help hire and train your employees.
In-Depth Training
To build your HealthGard Services Franchise up to our high standards, takes hands-on training, not just in a classroom, but also in the field. 10 days of comprehensive training including 5 days of internal training where you will become familiar with administration, operations, products, systems and technologies followed by another 5 days of assisting you in the field with on the job training.
Established System
Even if you've never operated or managed a business before, our proven system and step-by-step instruction will help you establish a business that is challenging and rewarding. The key to your success is to be motivated, have a positive attitude, word hard, and have a vision for growth.
Minority Special Discount Opportunity
We offer a 15% discount to any woman owned franchise (51% or greater) and/or any ethnic background. We also offer a 15% discount to veterans.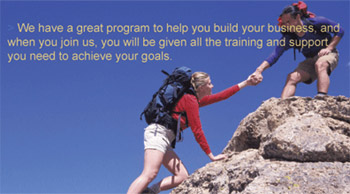 To learn more about the HealthGard franchise opportunity, simply complete the form below.