Join the World of Internet Gaming!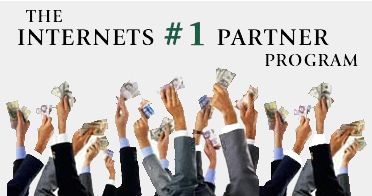 This is an incredible opportunity to cash in on one of the fastest growing businesses on the internet! Right now, over 60 million people play Poker, Blackjack, Slots, Roulette, Craps, Wager on Pro & College Football, Baseball, Basketball, Hockey and Horse Racing right from their PC!
The Online Gaming industry generated US$12 Billion in 2005 and is expected to reach US$24 Billion by 2009! Why not get a piece of that?
Claim your share of this Industry, the smart way!

Partner With The House, The House Always Wins!

The Most Exciting Website Partner Program Online!

Get 25-50% of all Your Players Losses!

Fully Custom Gaming Websites Built!
Online Gaming Corp. gives you the opportunity to cash in on the popularity of online gaming and have the potential of reaping enormous rewards!
Our Opportunity
Casino revenue has been out reach for most business seekers when you consider the complete set-up and licensing costs of a typical online Casino in excess of US$250,000. We erase these problems by offering a fully functional partnered website to entrepreneurs and business opportunists at a fraction of the cost!
Where else can you have a business open 24 hours a day, 7 days a week, and 365 days a year with no employees or paperwork and have the ability to reach over 300 million people everyday! Our trained professionals are ready to help those that want to help themselves! This is a limited opportunity, so don't wait!

To learn more about the Online Gaming Corp. franchise opportunity, simply complete the form below.